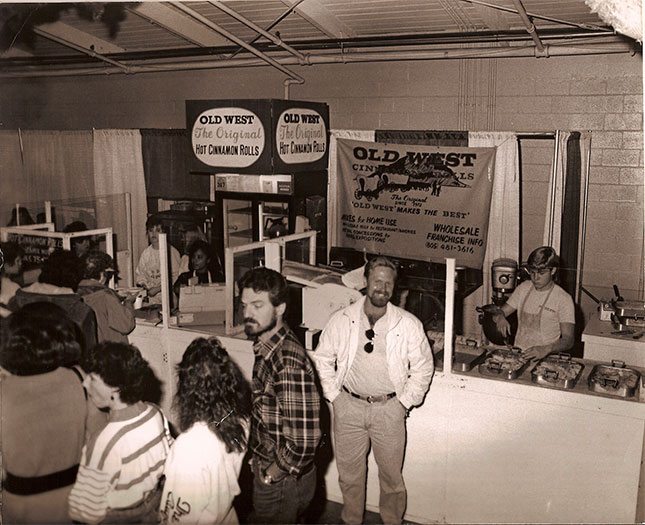 California Original
Old West Cinnamon Rolls is a true California original. Betty Clemens created the recipe over 40 years ago at the family home in Shell Beach, CA.
Neighborhood Favorite
Back then it was all about the bread. Every kid in our neighborhood would come by a few times a week asking; 'Did your Mom make any more of that 'Joe' bread?' they called it 'Joe' bread because Betty had used the photo of her youngest son on the label of her bag of bread mix. The label really said – "Old West HomeBaked Bread Mix" but the caption under Joe's photo said "Joe says's it's the best bread I ever ate."
'Joe Bread' is the name that stuck.
To promote her new bread mix Betty took her portable oven and mixing bowls to the local fair and sold dinner rolls for .25¢ a piece. A few years later at the Arizona State Fair a little girl asked Betty if she could make her something sweet. Betty combined her bread dough and creativity and turned it into the first batch of 'Fair Famous' cinnamon rolls.
Three generations later the family business has expanded considerably.
Our cinnamon rolls have become a tradition at fairs, shows and bakeries all over the United States. And after all this time our cinnamon rolls are still handmade and baked fresh all day using Betty's original recipe.
Every roll we make is as juicy, succulent and delicious as the ones Betty used to make 40 years ago. She goes to her bakery in Pismo Beach every day to be sure this is so.